Friday Funny: watergate wannabes
Last week was a tumultuous one for the Toronto Maple Leafs. After losing 9-2 to the Nashville Predators, the Leafs bounced back with a win over the Tampa Bay Lightning the next night. But as the final horn sounded, Leafs players skated off the ice without saluting the fans—a common and almost expected practice in the league today. This was quickly jumped on (some serious, some joking) by fans and the media as a sign of disrespect, a scandal worthy of the name: Salutegate.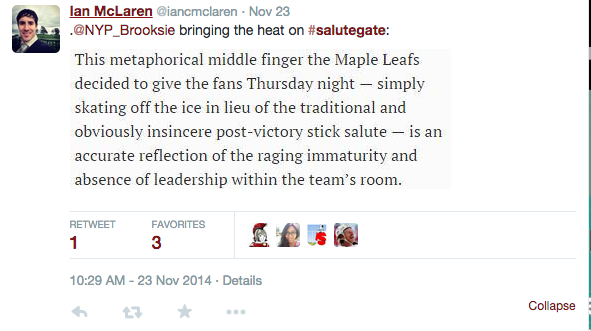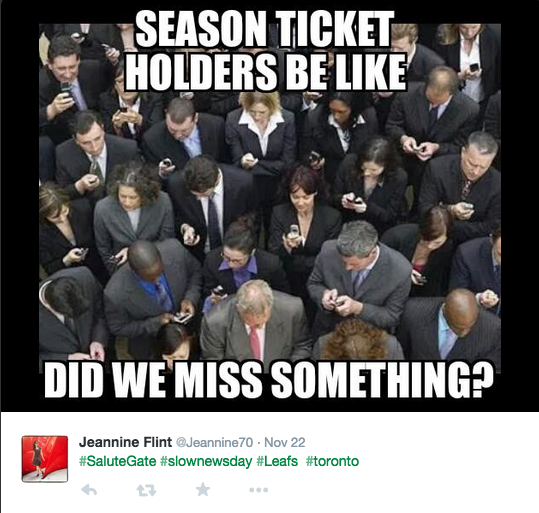 This got us wondering about all the different "gate" scandals out there, playing off the famous Watergate. Some, like Nipplegate, roll of the tongue. While others, like Angolagate, are a bit tougher to get your head around. Below are some notable recent Watergate wannabes.
Rathergate
In 2004, CBS was harshly criticized after a story questioning then president George Bush's commitment to service during the Vietnam War era was based off documents the network failed to authenticate. It led to the end of famed anchor Dan Rather's career.
Hackgate
Think somebody's been listening to your voicemail? You're probably right, especially if you were anybody who was anybody in England during the last 20 years. In 2011, the News of the World rolled off the printing presses for the last time after an investigation found a network of journalists, private investigators, police and thugs dedicated to phone hacking. You can read the thoroughly reported and depressing story of how this happened in Nick Davies's Hack Attack.
Reutersgate
In 2006, Reuters cut ties with photographer Adnan Hajj after it was confirmed he digitally altered at least two photos before they were published. Hajj initially denied the accusations, but they were soon proved, as his doctoring was apparently so bad, according to Daily Telegraph photo editor Bob Bodman, that "an amateur could have done better."